---
DB Schenker is one of the world's leading logistics service providers offering international land, sea, air and rail freight forwarding, warehousing and customs clearance services, as well as logistics solutions for cargo delivery to any point of the world. In cooperation with the DBSCHENKERfairs offices worldwide, DBSchenker Latvia provides a full range of services for exhibition cargo service.
DB Schenker services:

International land, air, sea and rail freight
Exhibition cargo handling in Latvia and worldwide
Door-to-door freight delivery
Cargo storage and warehousing services
Customs clearance services, cargo clearance for temporary import and export, guarantee policy
Cargo insurance
Communication in Latvian, Russian, English and German
Schenker SIA
Katlakalna iela 11c, Riga, LV-1073, Latvia
Tel: (+371) 67870316, 67870300
E-mail: julija.safina@dbschenker.com
www.logistics.dbschenker.lv
---
TNT is one of the world's leading providers of business-to-business express delivery services providing the following services:
delivery or collection on weekends and holidays
consultancy on the most appropriate choice of transport
shipment packing
warehousing
customs clearance
climate controlled cargo shipment, transportation of hazardous cargous
TNT contacts:
E-mail: sps.lv@tnt.com
Client service: (+371) 67668000 (Special Service Department)
---
DHL is a reliable and stable partner having an extensive experience in the international market. A wide range of services and all possible logistic solutions in one place allows us to provide the best service to our customers.
DHL Freight – economic road transportation services

Freight delivery throughout Europe, Scandinavia, CIS countries, North Africa and the Middle East.
Consolidated cargo (20-30 kg) delivery directly or via terminal network.
Complete cargo delivery.
Terminal services, temporary storage, cargo handling.
Local freight delivery.
Customs clearance services.
Terminal cargo tracking.
Easy communication (Latvian, English, Russian).
Responsibility and quality.
Please plan your economic cargo shipments by road well in advance.
DHL Express – air freights with delivery on the next business day

Express services worldwide
Shipment tracking
Collection and delivery included
Easy communication (Latvian, English, Russian).
Responsibility and quality.
Contacts:
DHL Freight Client Service Centre:
Tel: (+371) 677 155 35; (+371) 677 155 34
Fax: (+371) 677 155 77
E-mail: autoparvadajumi@dhl.com
www.dhlfreight.lv
Business hours:
Mon–Fri: 08:30 - 17:30
Sat–Sun: CLOSED
Holidays: CLOSED
---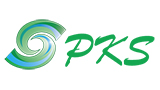 Pasta un Kurjeru Serviss, SIA offers:

1. Logistics services
- Urgent parcel and cargo express delivery
- Consolidated cargo delivery
- Express delivery of documents
- Customs clearance and forwarding services
- Warehousing
- Loading / unloading services

2. Service package includes:
- Visa support
- Transfer from airport, railway or bus station
- Exhibition booth decoration, designer service, advertising agency services
- Renting trade fair equipment and design accessories
- Planning excursions
- Restaurant and meeting room reservation;
- Selection of booth staff having knowledge of Latvian, Russian, English and other languages.

Pasta un Kurjeru Serviss, SIA
Adress: Akadēmijas laukums 1-141, Riga, LV-1050, Latvia
Tel: (+371) 67320148, (+371) 67509738
E-mail: pastamedia@gmail.com
URL: www.pks.lv
---
SCHERP Latvia offers freight forwarding services to:

trade fairs
conferences
concerts
non-standard
The greatest attention is paid to:

loading
transportation
cargo delivery to the destination and its unloading
warehousing
We take care of all customs' clearance procedures:

paperwork
procedure monitoring and control
consulting
SCHERP LATVIA
Address: Matrožu 7, Riga LV-1048, Latvia
Telephone: (+371) 26450918;
E-mail: info@scherp.lv
---
SIA AB Treileri is amongst the leaders in the field of heavy and out-of-gage cargo transportation in Latvia. The company has developed an extensive network of routes in Latvia, Europe and CIS countries since 2006. The transportation fleet is improved and increased on annual basis. We have 12 trailers with different dimensions and carrying capacity up to 45t at our disposal. We offer platforms, semi-trailers and low-floor trailers for especially high cargoes.
The company provides safe, high quality and fast to maximum services:
- paperwork
- coordination with competent authorities (if necessary);
- getting special permits
- freight escorting.
Marta Veinberga
Granīta iela 13, Riga, LV-1057, Latvia
Tel: (+371) 67846396
Fax: (+371) 67846384
Mob: (+371) 20024157
E-mail: marta.veinberga@abtr.lv
www.abtreileri.lv