Agenda
Thursday, 16 April
09.30–14.00 Seminar
Friday, 17 April
Competition for Young Fashion Designers "Habitus Baltija 2015". Award Ceremony.
"Habitus Baltija 2015" has a parallel event – the International Textile Industry Trade Fair "Baltic Fashion & Textile Riga 2015", the biggest textile industry event in the Baltic countries, to be held from 16–18 April 2015.
Venue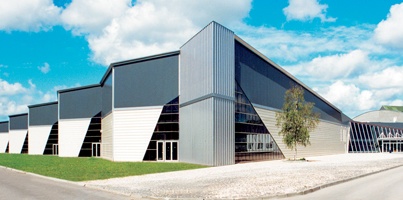 INTERNATIONAL EXHIBITION CENTRE
Kipsalas iela 8, Riga, LV-1048, Latvia
http://www.rigaexpo.lv
Tel: +371 67065000
Ticket prices
Entry with the tickets to the International Textile Industry Fair "Baltic Fashion and Textile, RIGA 2015".
How to find us?
Public transport

City Centre to Preses nams:
Trolleybuses 5, 9, 12, 25
Buses 13, 30, 37, 41, 53, 57
Minibuses 236, 237, 241
Night bus N4

Bus route No. 57 runs from Abrenes iela to Íîpsala. The nearest stops: Rîgas Tehniskâ universitâte and Kaiju iela

Preses nams to City Centre:
Trolleybuses 5, 12, 25
Buses 13, 30, 37, 41, 53, 57
Minibuses 236, 237, 241
Night bus N4

Baltic TAXI, telephone: 8500
Distance to:
Old Town: 1 km – 5 minutes drive http://www.riga.lv
Airport: 10 km – 10 minute drive http://www.riga-airport.com
Railway Terminal: 3 km – 5 minutes drive http://www.ldz.lv
Bus Station: 3 km – 5 minutes drive http://www.autoosta.lv
Passenger Port: 1 km – 5 minutes drive http://www.tallink.lv