Peter Ingwersen (Denmark), Paul Marchand (France), Lara Aragno Gigli and Giovanni Otonello (Italy) – these are the biggest names and acclaimed designers in the world of fashion, and they are coming in early April to Riga.
Fashion that surprises and inspires at the competition "Habitus Baltija"
On 5 April fashion shows of the Competition for Young Fashion Designers "Habitus Baltija 2014" will take place during the exhibition "Baltic Fashion & Textile 2014". Approximately 40 new fashion artists from more than 10 countries present their extraordinary and fascinating collections of clothes for the jury and the audience every year.
Read more >>>
The world's leading designer platform NOT JUST A LABEL have invited 17 young fashion designers from contest "Habitus Baltija". Here are THE LIST! We are sooo proud of You! :) Congratulation!
Habitus Baltija 2013 Statuettes find a home in Italy and Croatia
The 13th Competition for Young Fashion Designers "Habitus Baltija 2013", a significant fashion event in the Baltic countries recognized by fashion professionals and audiences, took place at Kipsala International Exhibition Centre on 20 April. This year, 44 designers took part in the competition, the Habitus Baltija 2013 Grand Prix was awarded to the young Croatian designer Matija Cop but the title of the Best Fashion School to the European Institute of Design in Rome (IED Roma).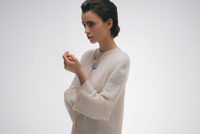 In "Habitus Baltija 2013" Competition Fashion Shows – Clothing Collections from 12 Countries
One of the most significant fashion industry events in the Baltics – the 13th Competition for Young Fashion Designers "Habitus Baltija 2013" is going to be held in Íîpsala on 20 April. 44 fashion designers from 12 countries – Croatia, Estonia, Italy, Kazakhstan, Russia, Latvia, Lithuania, Norway, Poland, Finland, Great Britain and Hungary will present their exciting, new and extraordinary clothing collections at the competition for the judges and everyone else who is interested.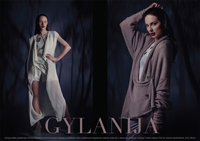 Find the LIST OF PARTICIPANTS
In the days to come, we will tell you about each of participants! Follow us!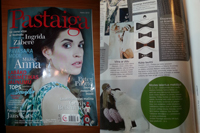 Contest "Habitus Baltija" is around the corner!
The March edition of the fashion magazine "PASTAIGA" was worth waiting! Along with fashion news and Santa M. Bindemane's style pages, you will find there an article about the Habitus Baltija 2013 Competition – LOOKING FOR FASHION TALENTS! It's a must read! :) Thank you, "Pastaiga"!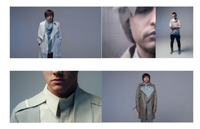 Just a month until application deadline – don't put off until tomorrow!
Competition is open to the students of art and design colleges and young fashion designers with seniority of up to 3 years after graduation. Competition collections must consist of 4-7 costumes designed no earlier than in 2012.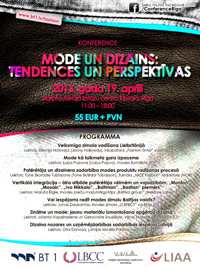 Conference programme already known!
The international fashion and design conference aimed to promote Latvian and Baltic designers and fashion brands is to be held on 19 April 2013. The use of innovative and green fabrics alike, design is an important factor boosting the competitiveness of Latvian companies among the Baltic and European biggest clothing manufacturers and retailers.
Follow us!
We also have our social media accounts on facebook.com and twitter.com! Find news on: http://www.facebook.com/habitus.baltija.1, https://twitter.com/HabitusBaltija