CORPORATION GEORGIAN WINE
---
Stand Nr.:
A10 / B9
Country: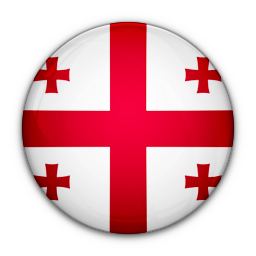 Georgia
---
"Corporation Georgian Wine" tika dibināts 1999. gadā. Uzņēmuma galvenā nodarbošanās ir alkoholisko dzērienu ražošana un realizācija. Mūsu vīna darītava atrodas Kahetijā, vienā no slavenākajiem Gruzijas vīna reģioniem. Mēs esam starp vadošajiem vīna eksportētājiem Gruzijā.
Corporation Georgian Wine was established in 1999. The main goal of the company is production and implementation of alcoholic beverages. Our winery is located in Kakheti, the best-known Georgian wine region. We are one of the top wine export companies in Georgia.
"Корпорация Грузинское Вино" была основана в 1999 году. Основной целью компании является производство и реализация алкогольных напитков. Наша винодельня находится в Кахетии, в числе самых известных грузинских винодельческих регионов. Мы являемся одной из ведущих компаний-экспортеров вина в Грузии.
---
Contacts
location_on 78 Chavchavadze Ave., Tbilisi, 0162, Georgia
link http://www.cgw.ge
email mmetreveli@cgw.ge
phone 995 322250488
person Maia Metreveli

Branch
10.23 Wine
10.24 White wines
10.25 Red wines
10.26 Rose wines
---
* The catalogue contains information supplied by participants. The participant accepts full liability for the content of information published.