ACORUS CALAMUS
TĒJA LABAI PAŠSAJŪTAI!
---
Stand Nr.:
A14
Country: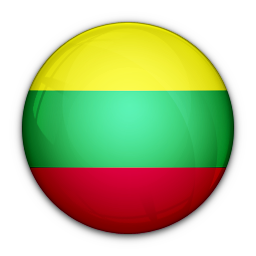 Lithuania
---
"Acorus Calamus" ir lielākais augu izcelsmes produktu ražotājs un izplatītājs Lietuvā kopš 1995. gada un aizņem apmēram 60 % no nacionālā tirgus. Uzņēmuma darbība atbilst visām ES ražošanas normām, un tam ir izsniegta zāļu ražošanas licence, kā arī ieviesta Labas ražošanas prakses (GMP) kvalitātes vadības sistēma. Uzņēmumam ir arī sava kvalitātes kontroles laboratorija.
Acorus Calamus is a Lithuanian manufacturer and distributor of herbal products since 1995 holding approximately a 60% national market share. Company complies with all EU production requirements; it holds a licence to manufacture pharmaceuticals, has introduced a GMP (Good Manufacturing Practice) quality management system and runs its own quality-testing laboratory.
"Acorus Calamus" является литовским производителем и дистрибьютором продуктов из растительного сырья с 1995 года и занимает около 60% национального рынка. Компания выполняет все требования ЕС к производству и имеет лицензию на производство лекарственных средств, а также представила системы менеджмента качества GMP (Good Manufacturing Practice) и имеет собственную лабораторию контроля качества.
---
Contacts
location_on Konstitucijos pr. 26, Vilnius, LT-08105, Lithuania
link http://www.acorus.lt
email info@acorus.lt
phone 370 37310786

Trademarks
NATĒJA (LVA); ŽOLYNELIS (LTU / LVA); ACORUS (LTU / LVA); VAISE (LTU); DR. E. ŠIMKŪNAITE (LTU)
---
* The catalogue contains information supplied by participants. The participant accepts full liability for the content of information published.