SCHERP Latvia convey cargos for:

exhibitions
conferences
concerts
other non-standard size cargos
Our greatest attention to the cargo - we:

load
transport
deliver to the final destination location and unload
expedite
store
We take care of all the customs procedures:

fill the documents
control the performance of the procedures
provide consultations
SCHERP LATVIA
Address: Matrožu 7, Riga LV-1048
Telephone: (+371) 26450918;
E-mail: info@scherp.lv
---
TNT offers exhibition services that provide following advantages:
special delivery or collection outside standard working hours and during holidays;
consultations for a more appropriate choice of transport;
packaging of shipments;
consignment storage;
customs clearance;
thermal (dry ice, cooling elements) shipments, transport of dangerous goods etc.
TNT contacts:
E-mail: sps.lv@tnt.com
Customer service phone +371 67668000 (connection to Special Services)
---
DHL is a reliable and stable partner with extensive experience on the international market. A wide range of services and all possible logistic solutions at one place, allow the provision of the best service for our clients.
DHL Freight – economic land transportation services

Transportation services throughout the entire of Europe, Nordic countries, CIS countries, North Africa and the Middle East
Consolidated cargo deliveries directly or via a network of terminals, from 20-30 kg
Full freight transportation
Terminal services, temporary storage, freight processing
Local freight deliveries
Customs clearance services
Terminal cargo tracking
Easy communication (Latvian, English, Russian)
Responsibility and quality
NB! Please plan your deliveries well in advance!
DHL Express – transportation by air with next working day delivery

Express transportation worldwide
Traceability of consignments
Collection and delivery are included in the price
Easy communication (Latvian, English, Russian)
Responsibility and quality
Contacts:
DHL Freight Client Service Centre:
Tel.: +371 677 155 35; +371 677 155 34
Fax: +371 677 155 77
E-mail: autoparvadajumi@dhl.com
www.dhlfreight.lv
Office hours:
Monday - Friday: 08:30 - 17:30
Saturday: CLOSED
Sunday: CLOSED
Public holidays: CLOSED
---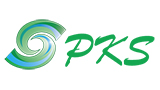 SIA "Pasta un Kurjeru Serviss" Ltd offers you:

1. The full complex of logistic services:
- Express delivery of urgent packages and cargoes;
- Consolidation's delivery;
- Express delivery of documents;
- Customs and forwarding services;
- Warehousing;
- Services of loading / unloading.

2. Special services:
- Visa support;
- Transfer from the airport, railway and bus stations;
- Help in the design of exhibition stands, with the involvement of designers and advertising agencies;
- Providing in rent special equipments and decoration for exhibition;
- Preparation of excursion programs;
- Booking of restaurants conference halls;
- Selection of employees for the work on stands with fluent Latvian, English, Russian, and others languages.

SIA "Pasta un Kurjeru Serviss" Ltd contacts:
Adress: Akademijas laukums 1-141, Rīga, LV-1050, Latvia
Phone: +371 67320148, +371 67509738
E-mail: pastamedia@gmail.com
WEB: www.pks.lv
---
DB Schenker is one of the leading globally integrated logistics service providers. DB Schenker stands apart with its dense network of locations in the world's most important economic regions, in air and ocean transport, in European land transport, in contract logistics as well as in supply chain management. DBSCHENKERfairs is one of the largest Fairs & Exhibition logistics providers worldwide and renowned for its excellence in service.
DB Schenker services:

International land transport, air and ocean freight, rail freight solutions
Worldwide Trade Fair & Exhibitions support and services
Door-to-door services
Storage of the goods and warehousing services
Customs clearance and documentation processing, including temporary import and temporary export procedures as well as provision of customs guarantees
Cargo insurance
Communication in Latvian, Russian, English and German
Schenker SIA
Katlakalna street 11c, Rīga, LV-1073, Latvia
Ph: +371 67870316, 67870300
e-mail: julija.safina@dbschenker.com
www.logistics.dbschenker.lv
---
AB Treileri Ltd is one of the leading out-of-gauge shipment, heavy-weight and project cargo transport companies in the Baltics. The company has developed an extensive network of routes in Latvia, Europe and CIS countries since 2006. Our transportation fleet is constantly improved and we have 12 trailers with different dimensions and carrying capacities at your disposal. Maximum lift capacity of up to 45 t. We offer open platforms, semi-trailers and low bed semi-trailers.
Thanks to the experience accumulated through many years and the high customer service standards SIA AB Treileri provides safe services operative to the utmost degree to its clients:
- Formalities of all types of documents
- Validation of documents at the responsible authorities, if necessary
- Obtaining of special permits
- Truck convoy
Marta Veinberga
Granīta iela 13, Rīga, LV-1057
Tel: +371 67846396
Fax: +371 67846384
Mob: +371 20024157
E-mail: marta.veinberga@abtr.lv
www.abtreileri.lv