World-famous masters to share experience at the Baltic Makeup Conference "Colour on the move"!
Baltic Beauty 2018 will offer the 2nd Baltic Makeup Conference "Colour on the Move", November 3, featuring world-renowned makeup artists Nataliya Naida (Ukraine), Denis Kartashev (Russia), Felix Shtein (Israel).

Agenda:
Conference room No. 1

10.00-10.30 Registration of participants
10.30-12.30 "Colour in Commercial Makeup"
Speaker: Nataliya Naida
12.30-14.30 "Colour in Fashion Makeup"
Speaker: Denis Kartashev
14.30-15.00 Break
15.00-17.30 "Colour in Creative Makeup"
Speaker: Felix Shtein
Demo on models
17.30-18.00 Questions, discussion, lottery

Speakers: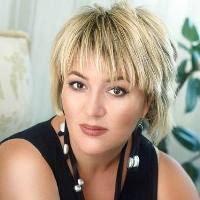 Nataliya Naida (Ukraine)
Nataliya Naida is an international makeup artist, founder and headmaster of NATALIA NAIDA Style and Make-Up School in Kiev, member of the Ukrainian national team (2005-2006). Judge at the Ukrainian makeup championships and the International Beauty Festival NEVSKIE BEREGA in St. Petersburg, Russia. Member of the World Bodypainting Festival (Austria) international judging panel. Has been working in that profession since 1996.



Denis Kartashev (Russia)
Laureate of several international competitions (Grand Prix OMC, Paris). Internationally certified judge, whose workshops take place around the world (Paris, New York, London, Milan, Sydney, Hong Kong etc.). Publications in the magazines "Elle", "Vogue", "L`Officiel", "Dolores" journals. Founder of Denis Kartashev Make Up Academy.



Felix Shtein (Israel)
Felix Shtein is a world class makeup stylist, a judge of International and European championships in decorative makeup and body art (Austria, Germany, France, Korea, India etc.). Chief makeup stylist at Fashion TV, a founder of School of Professional Make Up FELIX SHTEIN and the line of professional makeup cosmetics.



Fees: Early registration (by October 19) – EUR 45 (visit to Baltic Beauty 2018 included), as of October 19 – EUR 53.
Registration and tickets by phone: +371 29131362, 22132103
Organiser
: Baltic Image Specialists Association (BISA)